Managing Director Stephen Lancaster has big plans for Eden development
In some ways you can see Stephen Lancaster's job at the head of PFK as the ultimate dream job and homecoming rolled in to one. Now four years in…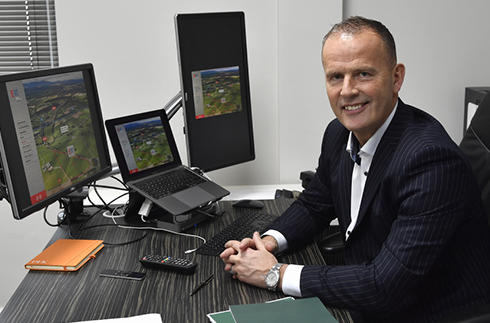 Read more
Managing Director Stephen Lancaster has big plans for Eden development
In some ways you can see Stephen Lancaster's job at the head of PFK as the ultimate dream job and homecoming rolled in to one.
Now four years in to his reign as managing director of broad-based property company probably best known, locally at least, as Penrith Farmers and Kidds, Stephen's boundless energy and enthusiasm is still evident – and in bucketloads.
Under his leadership, PFK has unquestionably been on a journey – the latest chapter of a distinguished 140-year history – and his vision for the future is both bold and clear.
After all, it is a company he knows well having worked for them in the early 2000s and having been a regular visitor to its auction mart while working on the 300-year-old family farm in Culgaith, near Penrith.
The opportunity to become managing director of the company may have been, in his words "serendipitous", but from the outside it looks more like his work and life falling neatly in to place.
"I was thinking of coming back to work in Cumbria, and PFK approached me to come back as managing director. I was lucky enough to get the job," he says, sat in his modern and striking office at Skirsgill Gardens just off junction 40 of the M6.
"With my local connections, background in property development and skills as a land agent, it all fitted together perfectly. It was just right."
He took no time getting stuck in to freshening up the business, building on the experience he gained during a career which has seen him work for the likes of North West Water, Story Homes and Persimmon Homes – the latter when housebuilding was at its peak before the very sudden crash of 2007; an experience Stephen describes as both a steep learning curve that prepared him for the tough world of business.
The obvious sign of his impact is a refreshed brand – bold PFK lettering against a strong green background – but the changes run much deeper.
"I thought it was important we freshened the business up and made it fit for the future. I've spent four years acting really as a management consultant, restructuring the business and how we look at things," says Stephen.
"My focus has been on energising the teams again, bringing in the best people we can where we need them. I wanted to create an environment where people could, as an individual and an employee, express themselves.
"At PFK, people are individuals, it is my challenge to get them to work together as a team. I think we have achieved that. People are coming here for the right reasons, it is not just about salary. They are coming to a job they believe in."
PFK employs around 70 people working across its property management, investment and development land, estate agency, consultancy and transaction advisory arms, as well as it auction mart and auction sale room.
It is a broad range of services, but for Stephen how they bind together with one simple goal – to make property as simple as possible.
And there is one clear and huge opportunity for PFK in the shape of Eden Forty One Business Park.
A huge amount of work has already gone in to what is arguably, the biggest commercial property development to take place in Eden for years.
PFK worked with Eden District Council, councillors and the public to bring forward the 18-acre development site, which lies off junction 41.
Stephen says the really hard work is now under way to secure the development, which has planning permission for distribution, manufacturing and office uses.
"This has got to be the best opportunity we currently have for the future," he says.
"It could also be a platform for us to kick to do other things."
"And for Eden, this is massive too. The council has said it wants to have business here. Too often people have driven passed Penrith on their way to Carlisle, and to be honest that's really frustrating. It is frustrating as a businessman and as a resident. We now have this opportunity to say whatever they do in Carlisle, Kendal or Barrow, we can have that in Penrith."
Confidence in the future of PFK's other areas of operation is just as high, despite the uncertainty caused by Brexit.
"On the trading side, we believe we have significant opportunities for growth," says Stephen.
"We're in a tougher market at the moment because of Brexit, but our teams are resilient and always looking out for new opportunities.
"For example, on the estate agency side, we're looking at how we improve our digital offer. But we're always going to be on the high street. We believe in doing business face-to-face."
That personal touch with clients and the strong team ethic Stephen has built at PFK team is understandable when delving deeper in to Stephen's love of rugby and his passionate support for Penrith Rugby Club in particular.
The similarities between rugby and businesses is clearly one that he drives in to the PFK team. Work hard during game-time (or office hours), tackle weaknesses head-on, and take a well-earned rest to recharge energy levels and come back stronger for the next game (or working day).
It is an approach he clearly shares with his very famous brother – former England rugby coach, now coach of top Irish side Leinster, Stuart Lancaster.
"It is easier to identify my leadership style in Stuart, because his is played out in public," says Stephen proudly.
"We have similar values. We're very proud of our roots, we're probably a little bit selfless to our own detriment. But we should both be proud of what we have achieved.
"He's the living embodiment of Cumbrian people. He's resilient and he's shown that. He did very well and enjoyed his time at England although we all know how that ended [he was sacked after England's early exit from the 2015 World Cup]. He's doing very well at Leinster and he will continue to do so."
There can be little doubt of success at PFK given Stephen's determination as he and the PFK team drive for the line.
This article appeared in the March edition of in-Cumbria magazine and has been republished with their permission. To view the e-mag and for the latest business news from Cumbria visit www.in-cumbria.co.uk
Professional services hub ambition for Eden Forty One Business Park
A professional services office hub could be built at the Eden Forty One Business Park on the outskirts of Penrith, in-Cumbria can exclusively reveal. According to PFK, the company…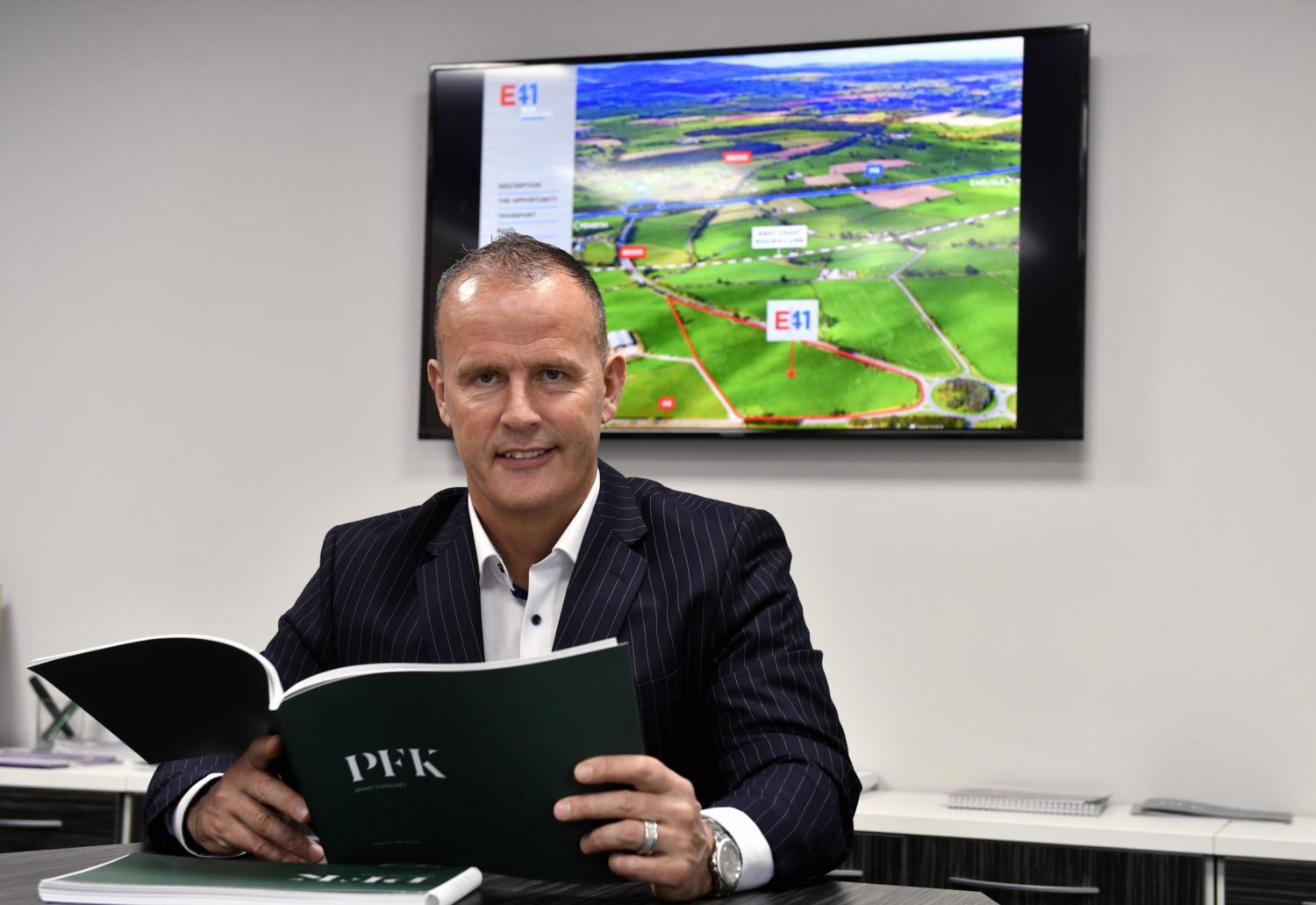 Read more
Professional services hub ambition for Eden Forty One Business Park
A professional services office hub could be built at the Eden Forty One Business Park on the outskirts of Penrith, in-Cumbria can exclusively reveal.
According to PFK, the company behind the plans for the flagship development, there has already been strong interest from office developers, lawyers and accountancy firms to have a base at the site just off junction 41 of the M6.
The company was given outline planning permission for a major distribution logistics facility, large scale industrial or manufacturing operation or a high-tech office development at the 18.65-acre site by Eden District Council last year.
And while there is flexibility over what happens at the site, Stephen Lancaster, managing director of PFK says there is a strong appetite for an office development hosting professional services businesses who are looking to expand their presence in a location that offers strong transport connections by road, rail and, later this Spring, air.
"From the contacts that we've made that there's a very real opportunity for a profession services hub at junction 41," he told in-Cumbria.
"We've had some interest from spec office builders, contact from law and accountancy firms that want to expand. And you can't rule out opportunities for PFK to be based at that site. When you look at something in isolation for yourself you think, maybe not, but when you go as a collective, as a team, it works well.
"And there's clearly opportunities to host nuclear supply chain companies given the connection to national transport links but still close to West Cumbria. Decommissioning is still a massive opportunity even if new build is off the table for now.
"Nothing is set up yet, it is in the melting pot at this moment in time. It is exciting. That's really for me to drive. I would encourage businesses to come and talk to us because it's a great place to do business."
Mr Lancaster said that market demand would ultimately drive development at the site – which is being offered for either land sales or design and build opportunities – and that there was the potential for mixed use development.
"At the moment, there's no employment land left in Penrith and Eden," he said.
"Gilwilly Industrial Estate has its challenges with access, so we see this as a place where people can expand and we can also capitalise on giving businesses that are maybe looking at Carlisle, the opportunity to be in Eden. We know there are indigenous businesses looking to expand.
"When you go to the market, you have a vision of what you might achieve, but ultimately it has to be market driven. I think we have to look at high value uses, such as offices, because that is a hell of a lot of jobs which doesn't necessarily take a lot of space.
"But it is possible to have a manufacturing unit or logistics facility, designed correctly, alongside an office. It comes down to good design and I know the council is tuned in to that. We want to explore every opportunity."
Mr Lancaster praised the support given to the development by Eden District Council, whose planning committee unanimously voted the application through last year, describing it as "a massive vote of confidence".
The site is a key flagship development by the council, which is eager to bring more businesses and employment opportunities to the district.
Its chief executive, Rose Rouse, said the strong location coupled with the fact that Penrith was running out of employment land because of new businesses moving to the area and existing ones expanding, made E41 an attractive proposition.
"With its strategic location and potential to grow the economy, this is a significant new development site in the Eden District, in terms of the jobs it will create, the opportunities it will provide for existing Eden businesses to expand and the inward investment it will attract," she said.
"Eden and Penrith are already popular with businesses thanks to our unique position at the centre of a major transport hub. It's encouraging to see that a local business has taken this positive step to bring their land to the market and we will be providing support to help market the land to bring higher paid jobs to Penrith and Eden."
As well as connections to the road network via the M6, the site is also close to the West Coast Mainline, which could, in the future be connected to both the Northern Powerhouse Rail Network, which links major cities across the north, and HS2.
It is also within close reach of Carlisle Lake District Airport, which will have links to London Southend, Belfast and Dublin and the onward connections they offer, when commercial flights take off sometime in the spring.
By Luke Dicicco, Group business editor at in-Cumbria.
New Non-Executive Director appointed at PFK
Penrith Farmers and Kidd's PLC are pleased to announce the appointment of a new Non-Executive Director. Stephen Dunn will join the board from November 2018. Stephen is a…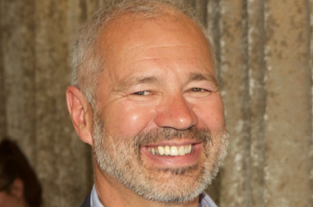 Read more
New Non-Executive Director appointed at PFK
Penrith Farmers and Kidd's PLC are pleased to announce the appointment of a new Non-Executive Director. Stephen Dunn will join the board from November 2018. Stephen is a qualified Chartered Accountant, Chartered Tax Adviser and Chartered Wealth Manager.
Originally from Preston, Stephen joined the audit practice of KPMG in 1976 (which was then Peat Marwick Mitchell & Co) and, after a two-year secondment in London, he became a partner in Preston at the age of 34. In March 2016, he left KPMG after a long and varied career.
While at KPMG, he developed a flair for corporate transactions and quickly gained experience on many acquisitions, flotations and disposals as a founder of Corporate Finance within KPMG in the North West.  During his time as Corporate Finance Partner, he worked on some of the region's larger transactions and a myriad of project fundraising exercises.
Since leaving KPMG, he now works as financial consultant, and holds a number of non-executive appointments
Stephen commented:
"I am pleased to be asked to join the board at PFK at an exciting time in the company's development.''
In addition to this, Jeanette Brown is standing down as chairman of PFK, with John Rowlands taking her place. John joined us in July 2015 as a non-executive director and, being a valued asset to PFK, he was a natural choice for our new chairman.
PFK's Managing Director, Stephen Lancaster, had the following comment to make:
"I am very excited that Stephen Dunn has chosen to come on the PFK board as our business continues to evolve. Stephen has had a very successful career at KPMG and brings an exceptional depth of knowledge and experience to the PFK board.
I am also pleased that John Rowlands who has been a board member since 2015 has accepted the role of Chairman of the PFK board and I look forward to continuing to work with him closely.
John Rowlands succeeds Jeanette Brown who is stepping down after 11 years of excellent service on the PFK board. I would like to thank Jeanette from the Company and personally for her diligence and guidance whilst at PFK.''
As one of the largest property and land service groups in Cumbria, PFK have over a 140 years of successful trading history. Stretching back to 1876, PFK have a long Cumbrian heritage with strong community relationships and extensive knowledge of the local property market. PFK offers a broad range of services, from buying or selling land and property, to planning assistance and valuations.