Members of the board
The responsibility for managing and leading PFK is shared between the Managing Director, Chairman and the board of Directors.
PFK's board members are built up of a diverse range of experience and culture, and work collaboratively to define and guide the company's vision.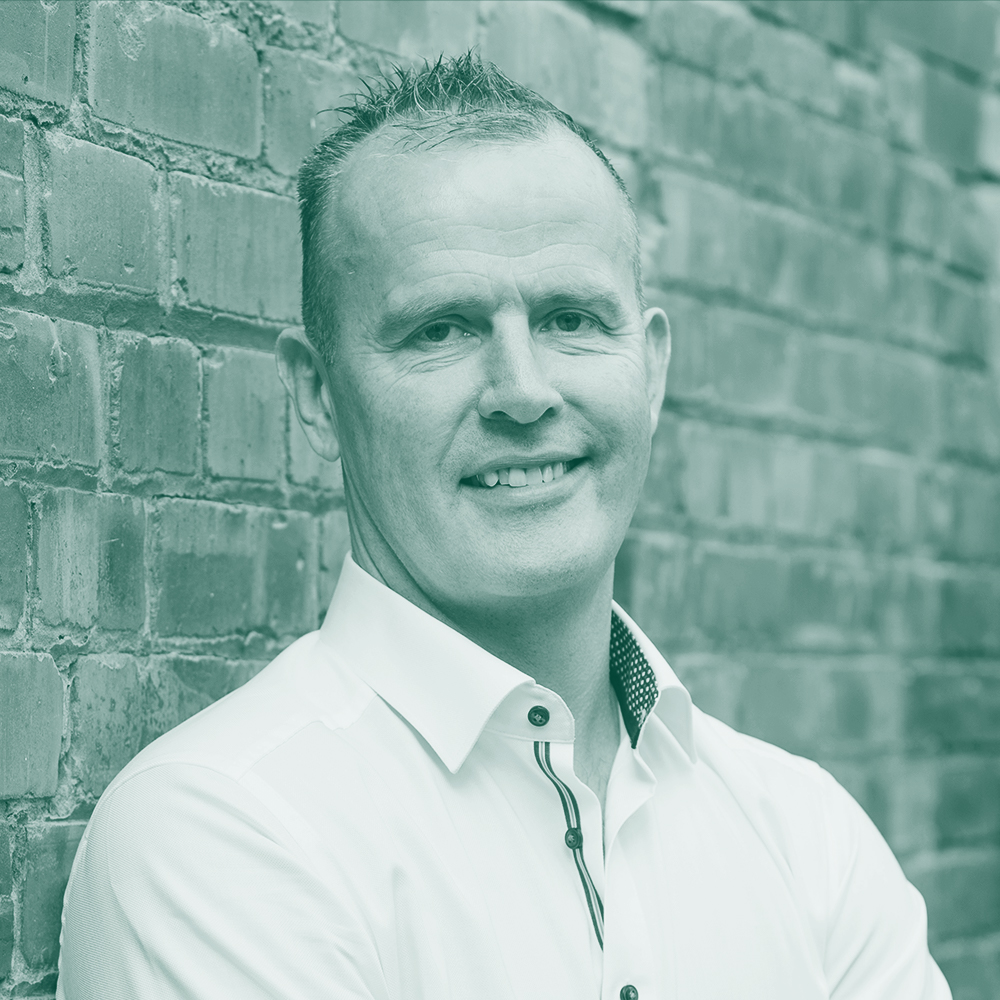 Stephen Lancaster
Managing Director
Stephen is the managing director of PFK and serves on our board of directors. He has worked in the property sector for over 25 years and is a chartered surveyor and registered valuer.
Prior to joining PFK Stephen held senior roles with Rowland Homes, Persimmon Homes and Story Homes. He has also worked as an independent consultant, and participated in a successful joint venture for an investment-driven dementia care home.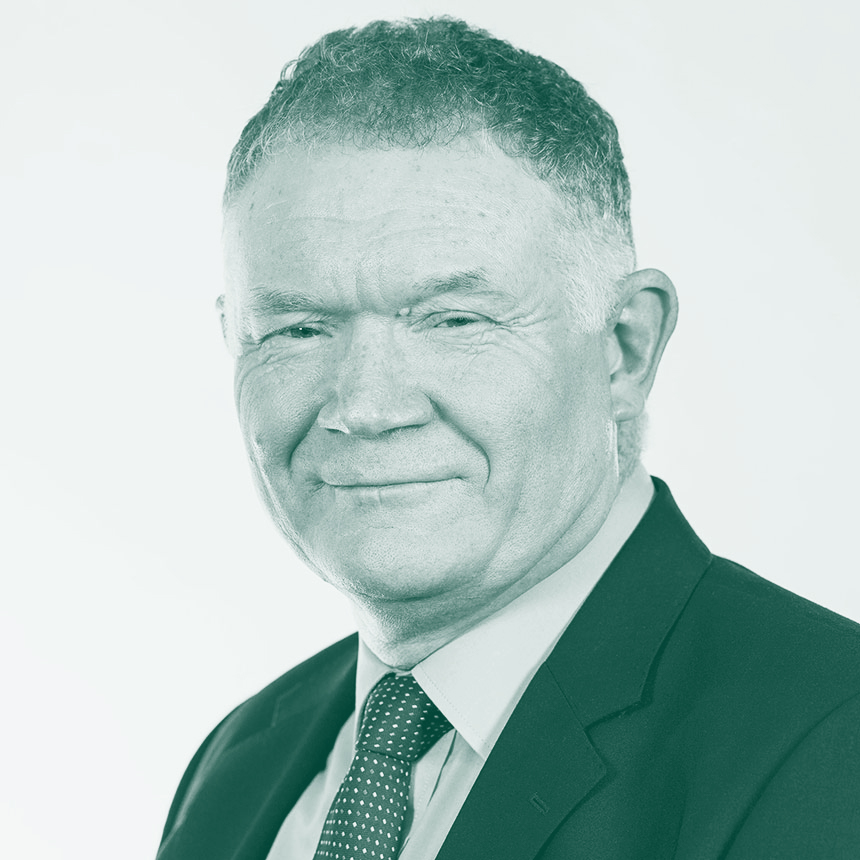 John Wilson
Non-executive Director
John is a consultant and non-executive director at PFK, advising on commercial strategy, acquisitions and disposals, and corporate governance. A founder of Baines Wilson Commercial Law, he has over 30 years of hands-on commercial experience.
John's background includes advising businesses of all sizes, across virtually all industry sectors, including some of the largest companies in the world. An experienced negotiator, John specialises in assessing commercial situations expeditiously and devising effective strategies and solutions.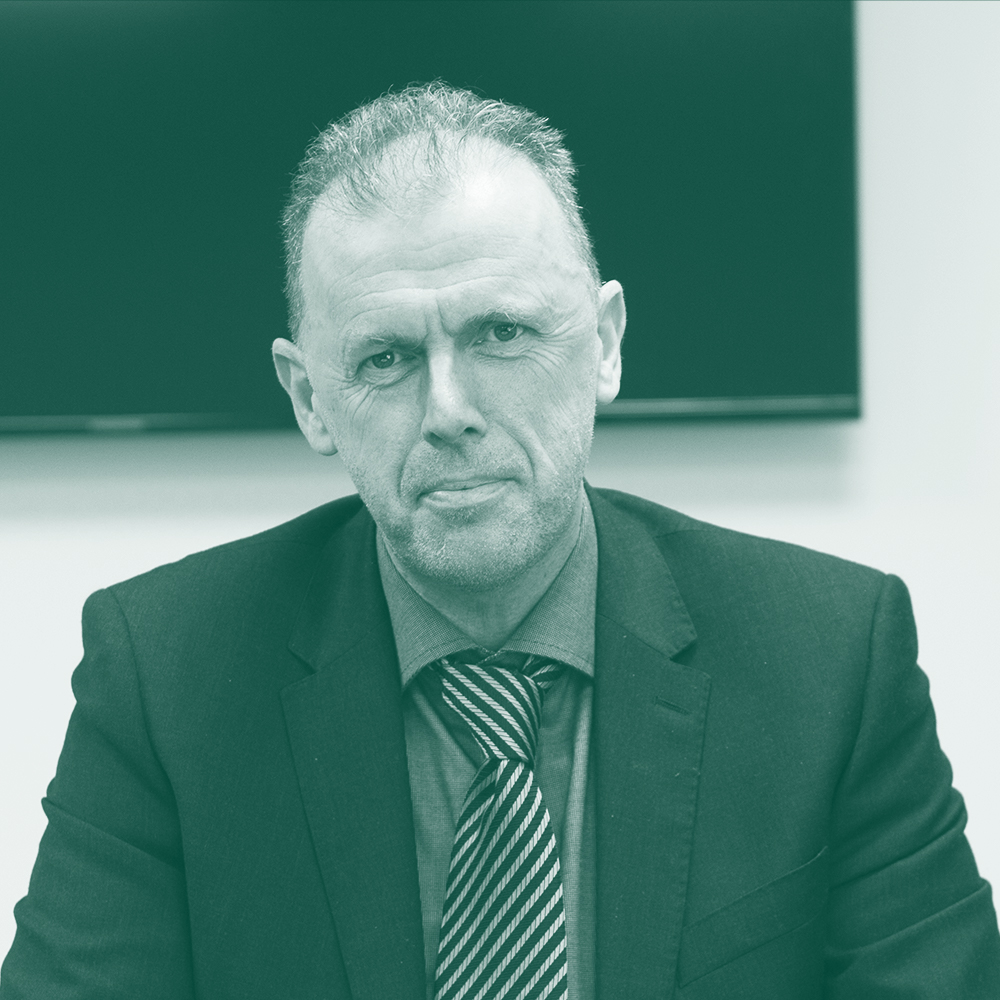 John Rowlands
Non-executive Director
John is a non-executive director at PFK and the current chairman. A local entrepreneur with over 35 successful years in business, he is the founder of the manufacturing firm Romar Innovate, as well as the residential and commercial property business Rowlands Holdings.
Having started his career at Sellafield, John grew Romar into a £7m turnover company before divesting himself of the business in 2017. He has chaired the Copeland Community Foundation, and continues to expand Rowlands Holdings.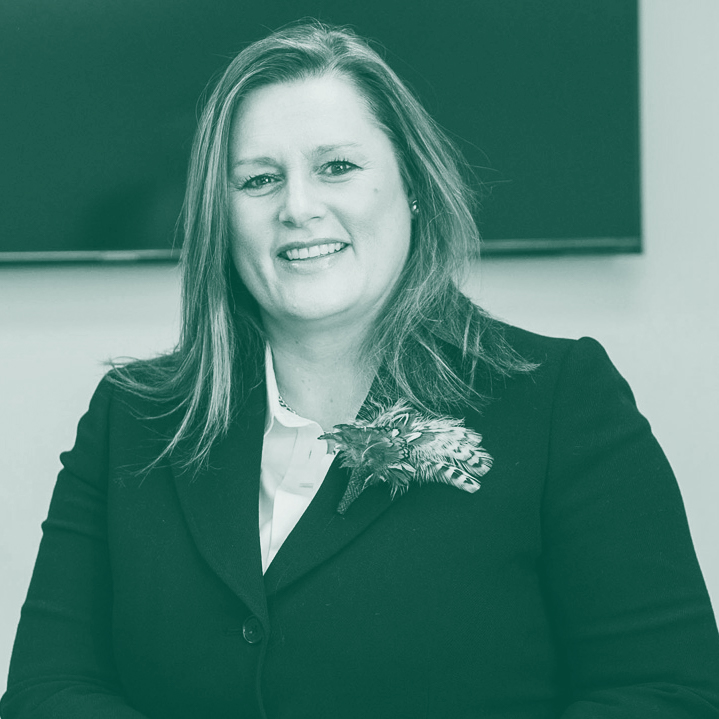 Katie Milbourn
Non-executive Director
Katie is a non-executive director of the PFK board. She is a member of the Royal Institution of Chartered Surveyors, a fellow of the Association of Agricultural Valuers and her background is in beef and arable farming at Crosby-on-Eden.
Katie has professional experience with Savills as a rural practice chartered surveyor, and as a private sector member of the Cumbria LEP, representing north and rural Cumbria. She is currently a Director of NFAN, the national organisation for farm attractions.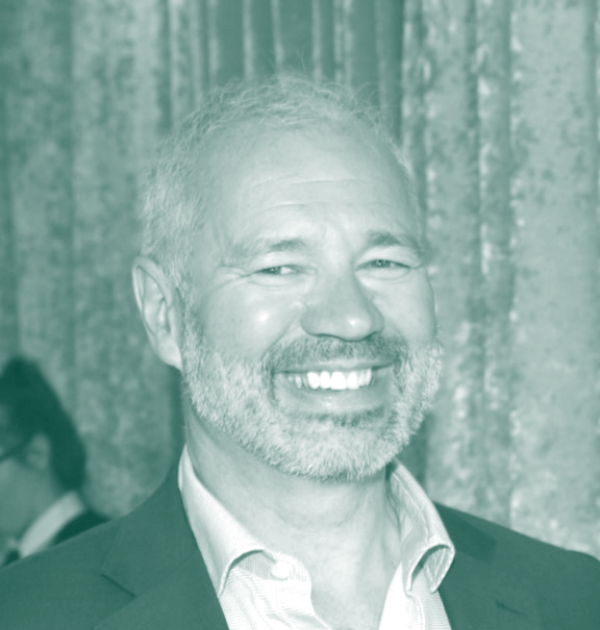 Stephen Dunn
Non-executive Director
Stephen is a Financial Consultant, non -executive director of PFK and chairs the Audit Committee. Stephen was a Practicing Accountant with KPMG and, in a career spanning 40 years, has been an Audit Partner, a Corporate Finance Partner and a Forensic Accountant. He is a Finance Graduate, a Chartered Accountant, a Chartered Tax Advisor, a Chartered Fellow of the Chartered Institute of Securities and Investment, and a Chartered Wealth Manager.
Stephen has a flair for corporate transactions and has substantial experience of acquisitions, flotations, corporate restructuring, disposals and a myriad of project fundraising exercises. As a founder of Corporate Finance within KPMG in the North West, he worked on some of the region's larger transactions.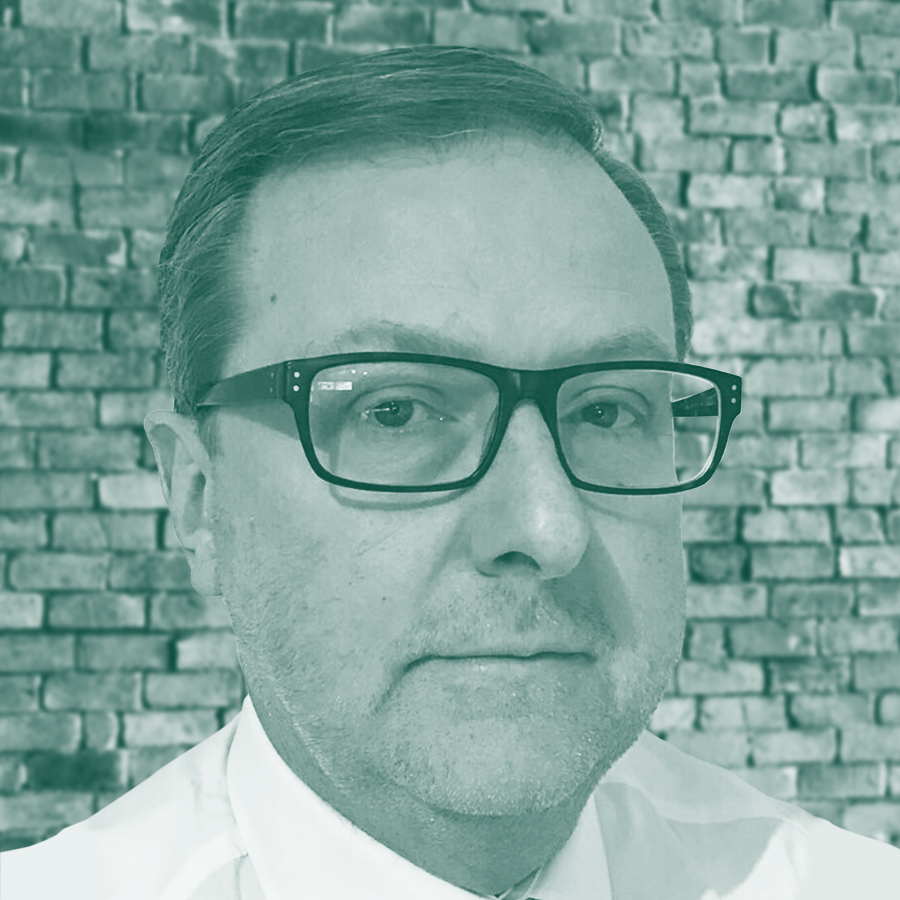 Bernard Wharam
Non-executive Director
Bernard is a non-executive director of the PFK board with over 30 years of professional experience in the motor industry, including senior roles with BMW, Mercedes-Benz, Toyota and Pendragon.
Bernard specialises in business improvement; he also continues to operate a global automotive consultancy practice, delivering award winning projects for some of the world's leading vehicle manufacturers.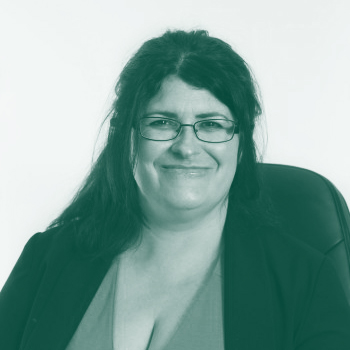 Rachel Lightfoot
Executive Director
Rachel is an executive director of PFK and serves on our board of directors; prior to joining the board she worked as our head of planning, responsible for planning applications and business development. Rachel has been a member of the Royal Town Planning Institute since 2004.
Rachel was formerly the owner and MD of Positive Planning Solutions, responsible for all aspects of planning applications and appeals. Her professional expertise includes land identification, site promotion and commercial planning applications.
A strong and robust risk management framework
Our systematic and robust approach aims to continuously monitor those risks, our risk management and internal controls systems and evolve our approach accordingly.
Risk management approach
Good risk management is fundamental to our ability to meet our operational and strategic objectives. The competitive market in which we operate requires effective decision making; ensuring that the risks the business takes are adequately assessed and challenged and appropriate returns are achieved. PFK must also retain our overall resilience to risks over which we have limited control through our disaster recovery and business continuity procedures.
Our overall risk management ambition remains – to foster and embed a culture of risk management that is responsive, forward looking, consistent and accountable.
Robust risk assessment
Our systematic risk management approach is designed to identify risks to the business using both a bottom-up and a top-down approach. A risk scoring matrix is used to ensure that a consistent approach is taken when assessing the overall impact to the Company.
Mapping our key risks
Hover over the table below to reveal the key risks.
Post-mitigation
LIKELIHOOD

Unlikely
Possible
Likely
Almost certain
3
Regulatory and insurance
Minor

IMPACT
Moderate
Major
Extreme
Managing principal risks and potential future uncertainties
The Directors have undertaken a robust and systematic assessment
of PFK's principal risks. These have been considered within the
timeframe of five years.
Table of principle risks and uncertainties:
Category of risk
1. Market
2. Financial
3. Regulatory and insurance
4. People
5. Health and safety
6. Controls
7. Transactional
8. Development
9. Brexit
Risk description
Weak macro-economic conditions leading to long-term flat or negative house price inflation and stale property market
Impact on strategy
Economic uncertainty may cause drop in home ownership; asset values fall; lack of growth for the business
Risk appetite
PFK business is based on taking well-judged decisions on house price and rental markets as well as the potential for development projects
Mitigation
Wider market risk is largely dependent on factors PFK cannot influence
Ensuring the Company offer a broad range of services which are not only required in a strong market
Maintenance of cash banking where possible and monitoring banking covenants
Maintain diverse income portfolio, exercising active asset management and implementing future strategic focus on economically active sectors/locations
Risk description
Lack of availability or volatile pricing in respect of debt or equity finance for PFK to achieve its objectives
Impact on strategy
Reduced or limited ability to take advantage of business opportunities; unable to grow PFK
Risk appetite
PFK has no appetite to commit to investment without secured funding at the appropriate rates
Mitigation
Appropriately qualified head office team team Excellent relationship management with PFK Bankers
Ability to control the timing and quantum of new acquisitions to reduce cash outflows if required
Category of risk
3. Regulatory and insurance
Risk description
Failure to meet current or increased legal or regulatory obligations
Impact on strategy
Fines, penalties and insurance claims; damage to reputation; loss of operational efficiency and competitiveness; increased costs
Risk appetite
PFK has no appetite for legal and regulatory breach due to the risks this poses to its staff, customers, assets and reputation
Mitigation
Ongoing management and staff training to enable ability to advise internally and review the regulatory horizon
Use of external specialists to advise and maintain forward looking focus
Close alignment and involvement with leading industry groups/bodies – RICS
Management champion best practice
Risk description
Failure to attract, retain and develop our people to ensure that we have the right skills in the right place at the right time. This is an acute risk issue as there is currently limited individuals in this geographic location to fulfil the necessary roles within PFK.
Impact on strategy
Reduced ability to deliver business plan and strategy; reduced control; inability to grow market share failure to evolve to maintain competitiveness in a customer focussed market
Risk appetite
PFK have no appetite to accept a lack of appropriate skills, expertise and experience that would materially diminish our ability to deliver to our shareholders and clients
Mitigation
Succession plans are in place and reviewed regularly
Management and leadership development training
Retention policies in place for key staff including careful monitoring of remuneration packages to ensure competitiveness in the market
Performance reviews and appraisals
Identification of opportunities to develop and provide internal career development
Risk description
A significant health and safety incident as a result of inadequate or inappropriately implemented health and safety procedures and controls within PFK
Impact on strategy
Harm to customers, investment tenants, employees, contractors or visitors; possible legal action and/or fine; subsequent reputational damage
Risk appetite
PFK has no appetite for health and safety breaches both within its own operations
Mitigation
Internal management of health and safety
External advice taken as and when appropriate and to be commensurate with the scale and complexity of the business
Risk description
Weak environment of systems, controls and culture resulting in the failure of mitigants regarding the likelihood and impact of other principal risks.
Impact on strategy
Weak underlying control environment does not support the efficient operation of the business; increased costs and lower profitability; compliance failings; reputational damage
Risk appetite
PFK accept that problems may occur and risks are part of doing business. However, all such problems should be contained within an effective control framework and supporting culture. Our focus is on continuously improving this framework
Mitigation
Implementation of an operating model which includes a robust framework of controls, governance, processes and systems that are specifically designed to mitigate vulnerability or ineffectiveness whilst empowering staff
Use of external specialist advisers where required
Risk description
Unable to fully implement growth strategy due to failure to transact and acquire assets on acceptable terms and/or inability to enhance PFK assets
Impact on strategy
Acquisition of or Investment in unprofitable schemes will depress PFK growth. Lack of competitiveness in acquiring investments will lead to reduction in scale and profitability of business
Risk appetite
PFK business is based on taking considered risks for appropriate returns in the acquisition, of investment assets and the delivery of client services
Mitigation
Experienced team assembled to focus on appropriate investment and excellent client services
Close review and monitoring by the Board (as appropriate) having regard to applicable capital management and robust budgeting
Use of external professionals where appropriate
Risk description
Excessive capital allocated to activities which carry development risk
Impact on strategy
Exposure to risk of cost overrun/income shortfall
Risk appetite
Potentially some of PFK returns will be based on considered capital allocation which includes such activities
Mitigation
Capital allocated to development will be carefully monitored
Current board member with specialist development skills
Review and monitoring of all such schemes by the Board
Potentially diverse portfolio of development schemes for both sale and investment
Expert advisers/professional team and experienced development partners
Risk description
Negative impact of Brexit
Impact on strategy
Increased construction costs; asset and portfolio values fall; inability to build competitive investment portfolio; lower demand for PFK assets and downward pressure on the property services market. Decrease in need for a broad spread of professional services
Risk appetite
PFK business is based on taking well judged decisions on house price and rental markets as well as the potential for development projects and the appropriate expansion of property services
Mitigation
The economic implications resulting from the impact of Brexit are largely beyond the control of PFK
Ability to generate cash in uncertain economic periods
Appropriate levels of cash/debt and appropriate management
Maintaining an open dialogue regarding Brexit impact with key third parties, suppliers and industry bodies and clients

Dynamic approach to customer service ensuring full client management during Brexit negotiation period